What They Say
Hi Walt,
Just a quick note to say thanks for the Spey School experience. It was great to hang out with fellow enthusiasts in a great setting, but most of all I'm grateful for your excellent instruction. I was pleasantly surprised by how much progress you managed to make through my thick skull and in reorienting my own uncoordinated motions in just 2 days. I definitely left wanting more, so I've marked the calendar for a return to Altmar around mid-September and again in November. Between now and then, I'll take a lighter 2-handed rod out on the Potomac and Shenandoah Rivers for smallies and practice as best I can. Looking forward to putting the new Hardy reel and a 14-footer to work later in the year, and then out west next winter. All part of the pre- retirement training program. Thanks for putting your passion to work for the betterment of us passionate anglers.
Mike Fritz
2 Day Spey School
Specific Classes and Schools for
casting, presentations and techniques for those who would like to enhance their current fly fishing capabilities. By learning and understanding the reasons for proper presentations and proven techniques to be successful on many of the world rivers. These techniques and variations will make you better understand the the when to and places for these presentations.
| | | |
| --- | --- | --- |
| Dry Fly | Fly Skating | Wet Fly |
| Streamer | Single Nymph | Dble Nymph |
| Vertical Tipping | Bob B Mendicator | Fly Tracking |
Clinics, Classes and Schools offer
detailed instructions for the above presentations and fishing techniques that is sure to increase your success on the water. This is a great way to get to know about to the different styles of fishing presentations, decide which you may enjoy more, and expand your approach and success while on the water.

Single Handed Spey Casting
Learn two-handed spey casting and how to adapt it to your single hander. Increase distances and enhance effectiveness for both dry and subsurface fly fishing in many situations.
Be more a more complete angler with Spey Casting
"Learn to Fly Fish with Confidence"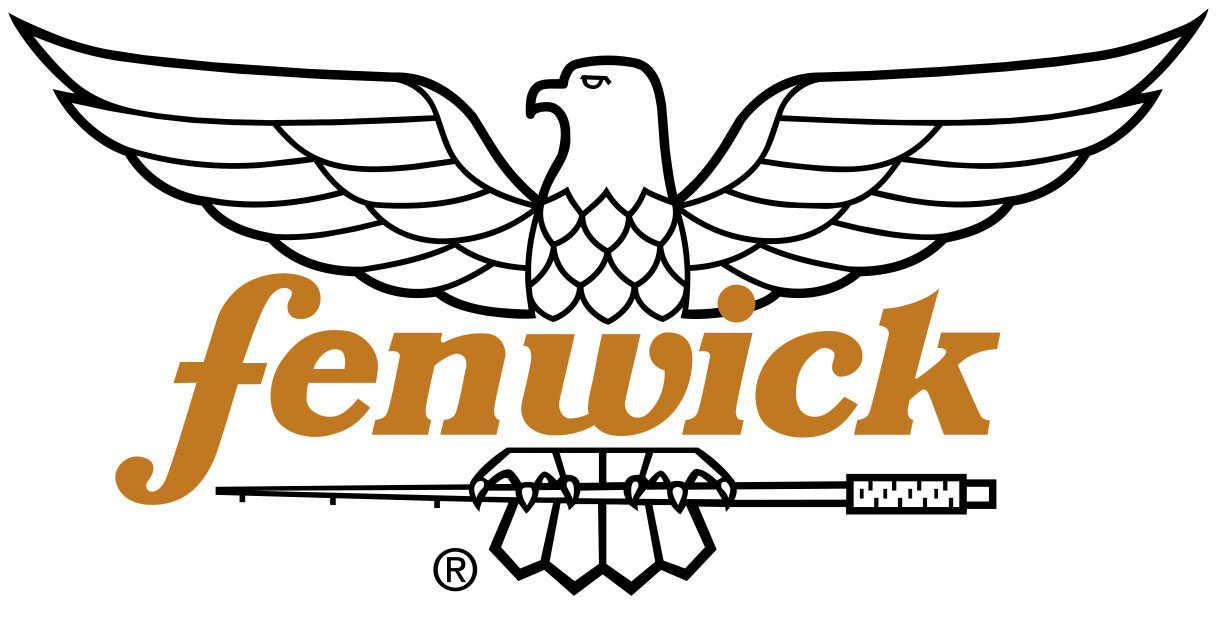 provided for all schools & services
"Relying on Luck
does not make a better angler, Learning the Skills Will"
Walt Geryk
"By day's end,
your fly and spey fishing
skills will be better!"
Single Handed Fly
On the Water Classes
A 6 hour stream side
rods, reels and misc. provided
Basic Casting
Learn and understand the working dynamics of a fly rod, reel, leaders and lines. The casts needed for basic fly fishing, overhead cast, false cast, single haul.
Intermediate to Advanced
Continue to advance your fly fishing and casting abilities. Learn to over-head cast, false cast, single haul, double haul, roll cast, tuck cast, steeple cast, mini sink tip line vertical tipping, Understand presentations and effective drifts for dry, wet, nymph and streamer fishing for increased success.
Single Handed Casting
Back Yard Basics
On the Lawn
Basic fly fishing fundamentals
Casting Instruction & Form
Equipment terminology, choices
Care & assembly of equipment
age 10-16 accompanied by adult
Hi Walt,
Tremendous! That's how I feel about my two days learning from you last week. You taught me:
How to read water and determine where the fish are likely to be holding and feeding, and where I needed to make my presentation in order to get them interested in my fly.
How to Cast so that I could put my fly where it needed to be for the best presentation.
How to manage line to maintain a good presentation for as long as possible.
I can't thank you enough for all your patience, feedback and encouragement. You're a great teacher and guide, and I am looking forward to spending more time together on the water.
Using your Hardy Zenith 10' 5 wt fly rod for the day was a great opportunity to compare with others , which just don't seem to match up with the Zenith and I look forward to my new Hardy and Airflo purchases.
Again, thank you Walt, for a great time.
Jim Kennedy
Ashland, Massachusetts
Walt,
I just wanted to thank you for taking the time and trouble to teach a 64 year old lifetime left handed fisherman the right handed double spey. The technique took all of the pressure off my arthritic shoulders and allowed me to have a great time salmon fishing. I am looking forward to adapting it on my home waters for trout.
Thank you again, and I look forward to floating the Salmon River with you again next year.
Dick Berkey
Before investing in your equipment, first learn the basics and more while casting Hardy and Greys single and two-handed rods and reels loaded with Airflo Lines. Let's be sure your rods and lines are balanced to allow for your ease of casing and to achieve maximum performance.
click here
Schools, Lesson & Clinics
Single Handed Casting and Fly Fishing
Two-Handed Spey Casting and Fishing
Miramichi New Brunswick Spey Clinics and Schools
At the Upper Oxbow Outdoor Adventures
Call for Availability for all Schools, Classes & Clinics
or how to arrange your own dates and locations

Daily In Season Classes Offered
September-December and April-May on the Salmon River NY.
Deerfield River Availability beginning in May-September.
Locations, Times subject to change pending conditions

SINGLE-HANDED CASTING & FISHING CLASSES
see left column for rates and information
Reservations & Confirmations
All Reservations to be paid in full 30 days prior to class.

Cancellation or Re-Scheduling
If your paid in full spot is re-filled, your full payment may be applied towards another group or a (1 on 1) class.
If your paid in full spot is not re-filled, 50% of your payment will be applied towards another class with the balance due in full upon commit. Payment applies to same calendar year only of the original reservation date. After this time your deposit will be forfeited. Restrictions may apply. Special circumstances may result in a full or partial refund. _________________________________
Hey Walt,
We really enjoyed our days fishing with you! It will always be remembered by Charlene and especially me. I will always remember the expressions on your face that day as you tried tirelessly to work your magic with Charlene to get her that first fish. I almost feel bad in the sense that with all your efforts throughout the fall that you don't get to see the fruits of your labors.
I will always look back on the first time you met Char and worked with her with the spey rod. You called over to me and with a grin said: "Your 'e in trouble, she's a thinker ". That she is! Unfortunately the part you don't get to see is the part where the thought processes all come together! Sometimes it takes a few days but she eventually she gets it and all your instruction came to fruition. It has been a real joy for me to watch her from a distance when she puts it all together and to see the smile on her face when she knows she's got it right. I always think of you at those times and wish you were there so you could see the results of your efforts. That magic moment when we get lost in what we are doing, the river, the casting, you know we all feel it. The moment that turns into hours watching the cast unfold time after time and the satisfaction of getting it right. Yeah she gets it and it's all due to your willingness to share with us and your never ending desire to see your students succeed! We will always be in awe of you with your knowledge and skills. I have never seen or met anyone who I enjoy more then you, watching your casting and fish and abilities. The thing that sets you apart is that even though you stand a head above most "you are one of us" which makes you different than any guide and instructor I've ever seen. You're always up for a joke be it on you or us. You offer an enthusiasm that's contagious, and for that we thank you!
So back to that day! The numerous times I looked over my shoulder and saw your reactions, that look on your face, the "what do I have to do to get this woman to catch a fish" look. Well it's etched in my mind and I will always smile and even laugh every time I remember it. My only regret is that when she finally caught her first you weren't there to see it. For it was in that magic moment that you helped her create, that moment when you were not there and Char put it all together and caught that first salmon! It would've been fitting that you be the one to watch instead of me. She wanted to show you that she got it right.
THANK YOU once again for a memorable fall and we look forward to the next time we fish together.
See you Soon,
Rich & Charlene
Dekalb Junction, New York
Two Handed Spey
On The Water Classes
A 6 hour stream side
rods, reels and misc. provided
Basic Casting
Learn the casts needed to fish river right and left. Single Spey, Dble Spey , Snap T, C Cast, Wombat and others needed to fish in all conditions.
Casting and Fishing
Continue to advance your Spey and Scandi casting abilities. Add the Snake Roll to your current abilities and variations in casting techniques to adapt to changing conditions and locations. Understand sink tips, fly tracking, proven presentations and effective drifts to increase your spey fishing success.
Hi Walt,
Just a note to thank you for the great day spent learning the two handed Spey Cast. As you know I had never tried it and your clinic really got me started on the right track. There is a lot to it, river right, river left, retracing your cast and what I liked the most watching the fly turn right before the forward cast. You have a great approach for teaching the method and coaching through the steps. The Deerfield River is an ideal classroom. Really enjoyed the day.
Many thanks.
John Tarrant
Cleverdale, New York
2 Day Schools 4 Students
all inclusive
Hi Walt,
The consensus from all was that the day couldn't have gone better. Zeke fell asleep in the car within 5 minutes, and upon our return, the trip came up repeatedly all night. Shasta and Zeke seemed most perplexed about how to recreate the trip where they live, which is of course impossible. So we're hoping this will be a springboard to getting them up here more often. And thanks for choosing the Gorge. Beautiful location and highly approachable water. You're a superb guide, and friend. Thanks for the immense patience and expert instruction for all!
PS Loved both that 10' Hardy Zenith and the Greys XF2 Streamflex that you let me cast and fish during the day.
Kudos to Hardy & Greys!
Pat Garner
Boston, MAssachusetts